GE Healthcare's monitoring solutions business is expanding in Helsinki. Starting in July-August 2021, GE Healthcare Finland is hoping to bring onboard up to 40 new engineers and other professionals. David Muñoz Martínez and Rami Koivunen are excited about the opportunity to grow their teams with people who are curious about new technologies and eager to improve healthcare.
For several decades already, Helsinki has been the place where GE Healthcare develops and manufactures patient monitoring technologies for surgeries and critical care. Now GE Healthcare in Helsinki is taking the lead on the company's monitoring device development and growing into a center of excellence for patient monitoring devices, parameters, and wearables.
"We will hire up to 40 new people into engineering, leadership, and cross-functional positions in Helsinki this year. This is a testament to the excellent dedication and drive of our Helsinki team. Another key driver for our success is the great collaboration that we have with Finnish hospitals and universities, and other partners, such as Business Finland and VTT, the Technical Research Centre of Finland. Many of our ambitious technology research and development projects would not be possible without these local partners," Erno Muuranto, Managing Director of GE Healthcare Finland says.
Opportunities within software, hardware, electrical, mechanical, and applied engineering
David Muñoz Martínez and Rami Koivunen are two of the several managers in Helsinki who are looking for new team members. They have both been with GE Healthcare for about five years, and prior to that, worked in research, software development, and other roles in, for example, the wearable device industry and academia.
What will the people joining the teams in Helsinki be contributing to?
"Our job is to help healthcare professionals save lives. We develop devices that nurses and doctors use in hospitals, to monitor the vital signs of their patients. We ensure that these devices are robust and provide a good user-experience. We have 350 hardware and software engineers working to develop these products, so there are many opportunities from electronics and mechanics to software architecture and Linux open source," Rami Koivunen says.
"Our products are quite complex, so nobody can design them alone, teamwork is key. With us, you can really make an impact by contributing to the team with your skills and curiosity," David points out.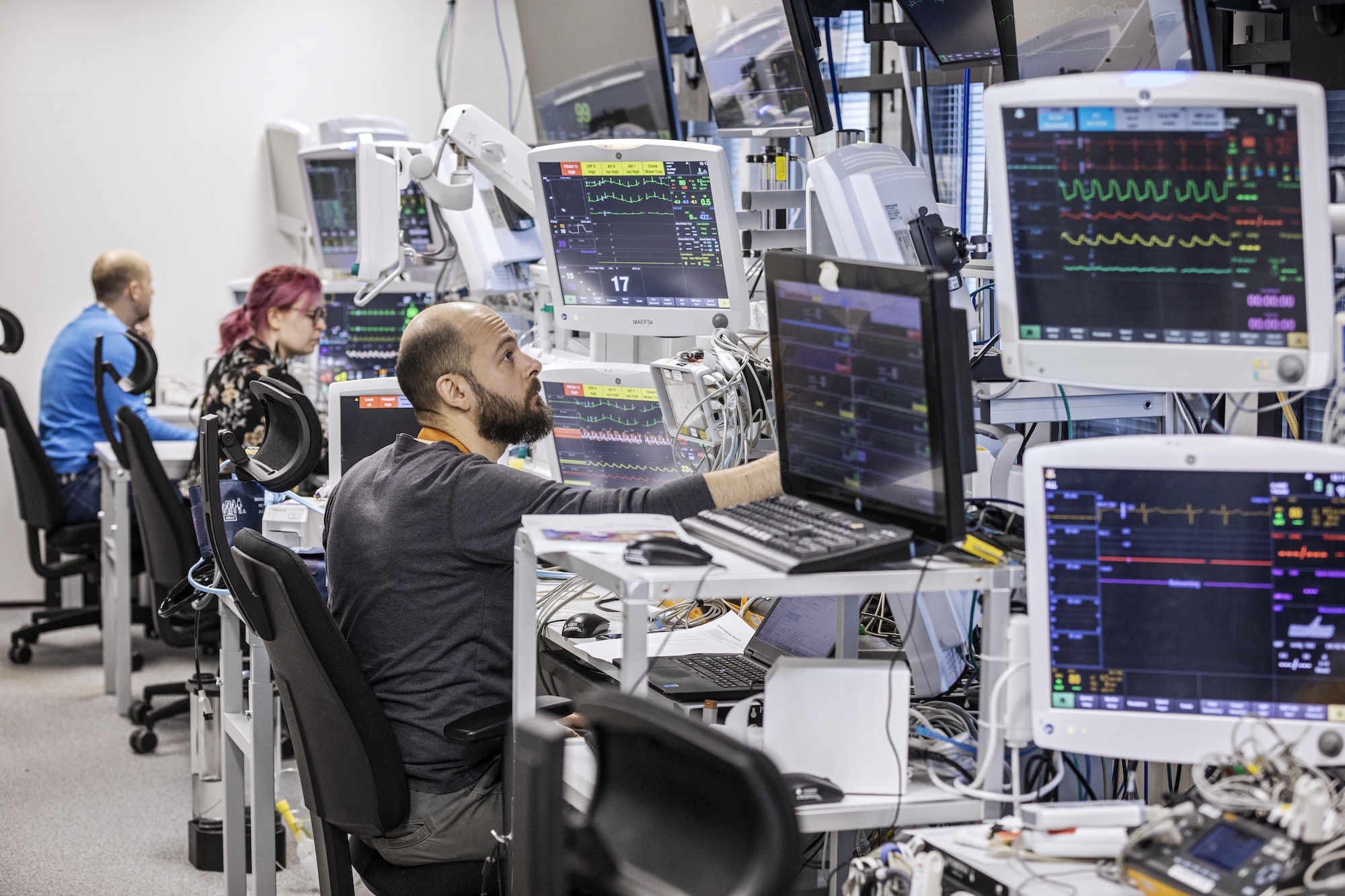 Best engineers are curious and eager to learn
What kind of talent are you looking for?
"We look for people in various stages of their career: those who are finishing their studies and looking for their first permanent position, as well as people with several years of experience - and everything in between. Having a curious mindset and a self-starter attitude, as well as willingness to learn and contribute to the team, are the most important features of an ideal candidate," David says.
"The key qualities of a good engineer are technical competence, curiosity, and perseverance. The first two are necessary to ensure the ability to learn new things, because in this industry, constant learning is a must. Perseverance is important, too, because GE Healthcare is a big company developing hi-tech products that are critical to patient safety. That means that things sometimes take time," Rami explains.
Experiencing the whole product development journey
What is best about working at GE Healthcare?
"We have two big engineering organizations in Helsinki: one focused on improving our existing patient monitor product family, and another one creating new wearable patient monitors. This means that here you get to experience the whole product development journey, from creating something completely new from scratch, to seeing the products being manufactured in our factory. We meet clinicians, we visit hospitals and our suppliers, and demo our work to our customers. The work is versatile: we don't just sit by our desks," David says.
"What I enjoy the most is improving the organization, seeing concrete improvements in how we operate. That is very empowering and creates trust that the future will be even better. The fact that we also have a factory in Helsinki manufacturing the devices we develop, is great – co-location of engineering and manufacturing enables us to integrate our workflows," Rami points out.
"I don't think very many people know that there is a factory in the middle of Vallila, Helsinki, where we manufacture health technology products that are shipped to 150 countries across the world. And that we have been doing that since the 1970s. Finnish know-how and design at its best!" David adds.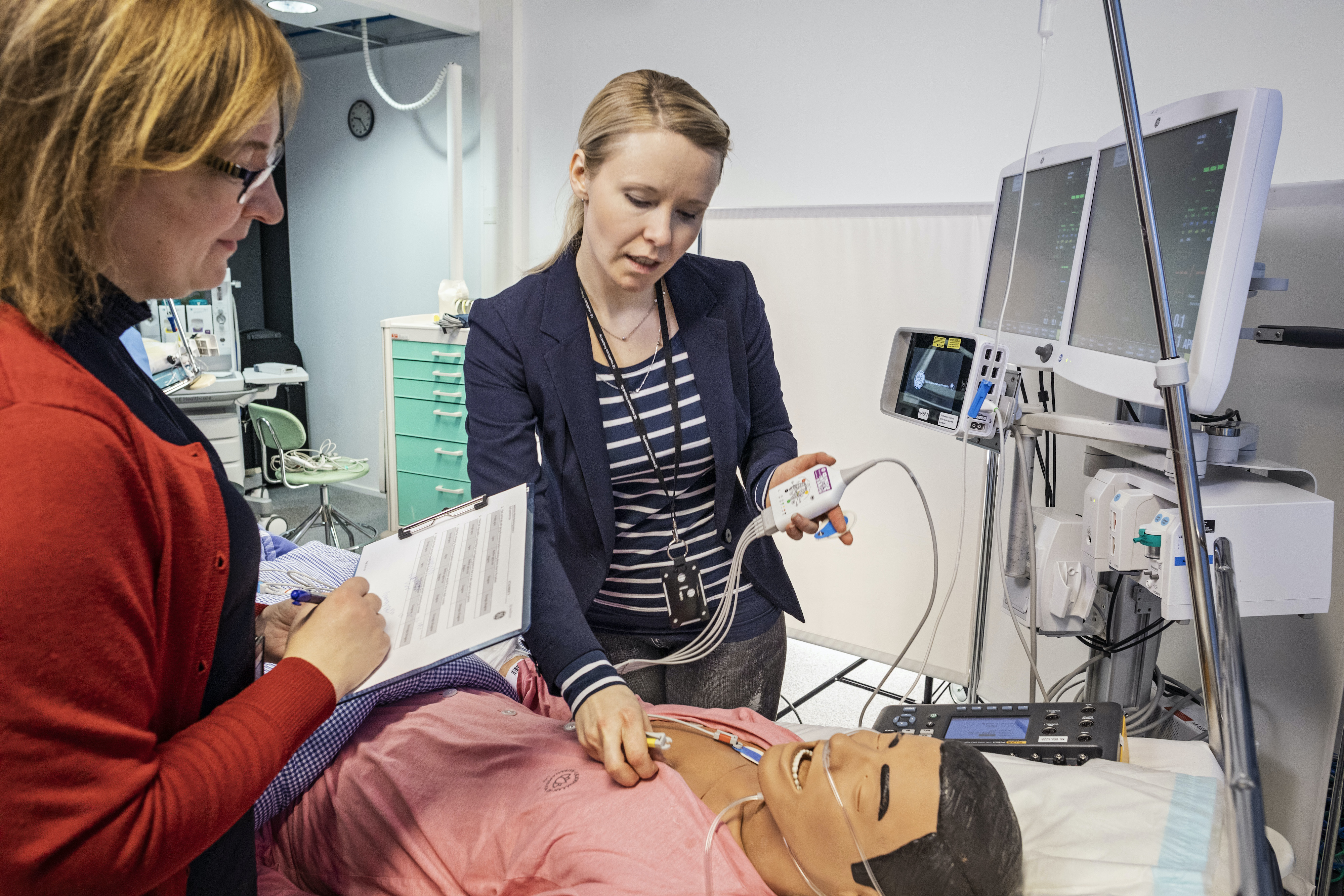 Caring for customers and employees
We are committed to improving lives in moments that matter – what does this statement mean for you?
"We are very proud of the quality of our devices, and I want everyone on my team to feel that they are making a really good product. We never compromise integrity. When I'm confident that I'm doing a good job, I feel that I'm improving lives in moments that matter," Rami says.
"First of all, we need to understand the problems healthcare professionals are facing in hospitals and how our devices can help them deliver the best possible care. Our purpose is to help our customers help their patients. But the best organizations also take care of their employees, improving how we do things. I want to also improve the lives of my employees. I'm trying to create a workplace where people like to come to work every day", David states.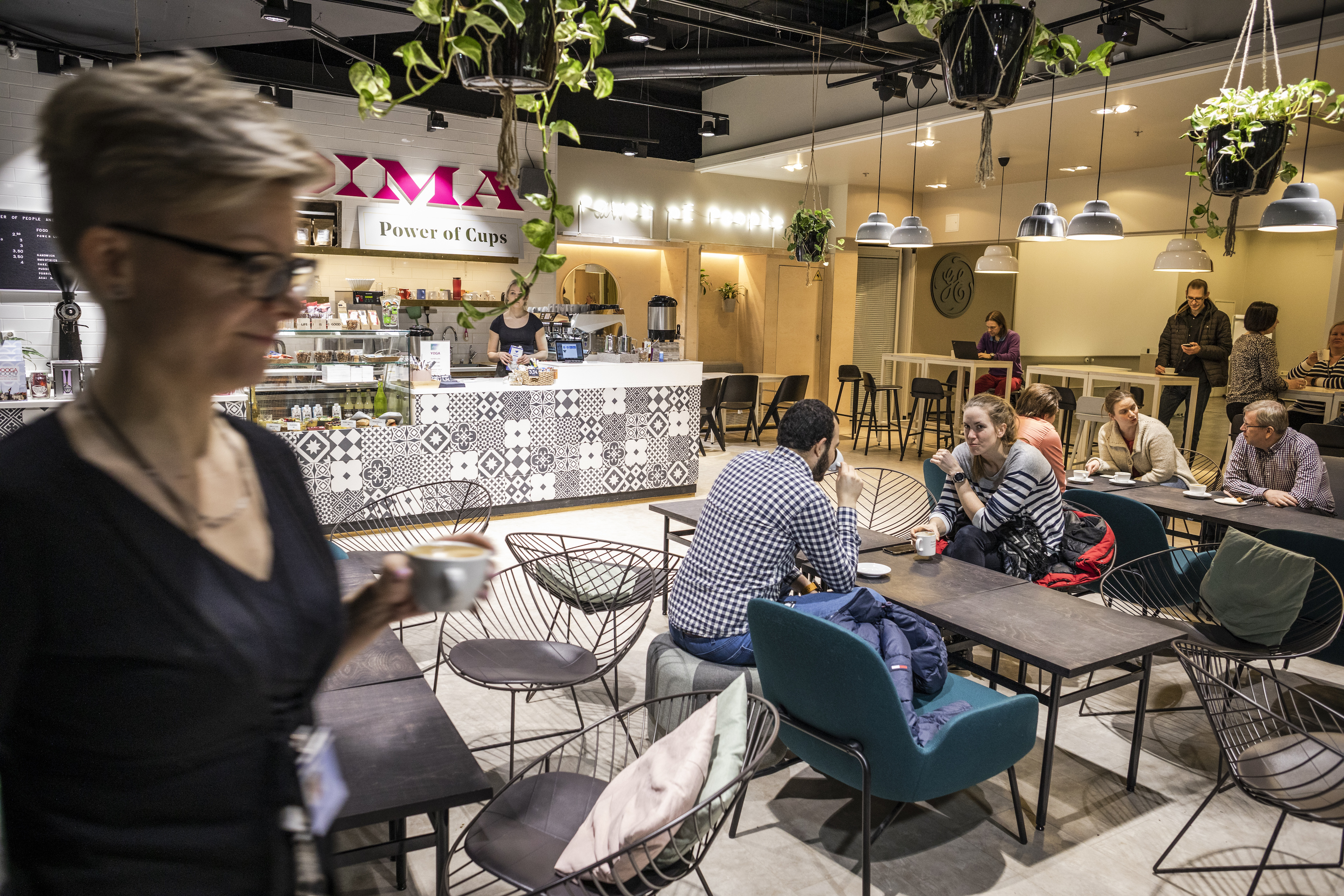 Interested in learning more about the open positions and submitting your application? Read more from here
Visit GE Healthcare Finland virtually and learn more about our products, people, and operations. We are an international team of 25+ nationalities, and we use English as working language.